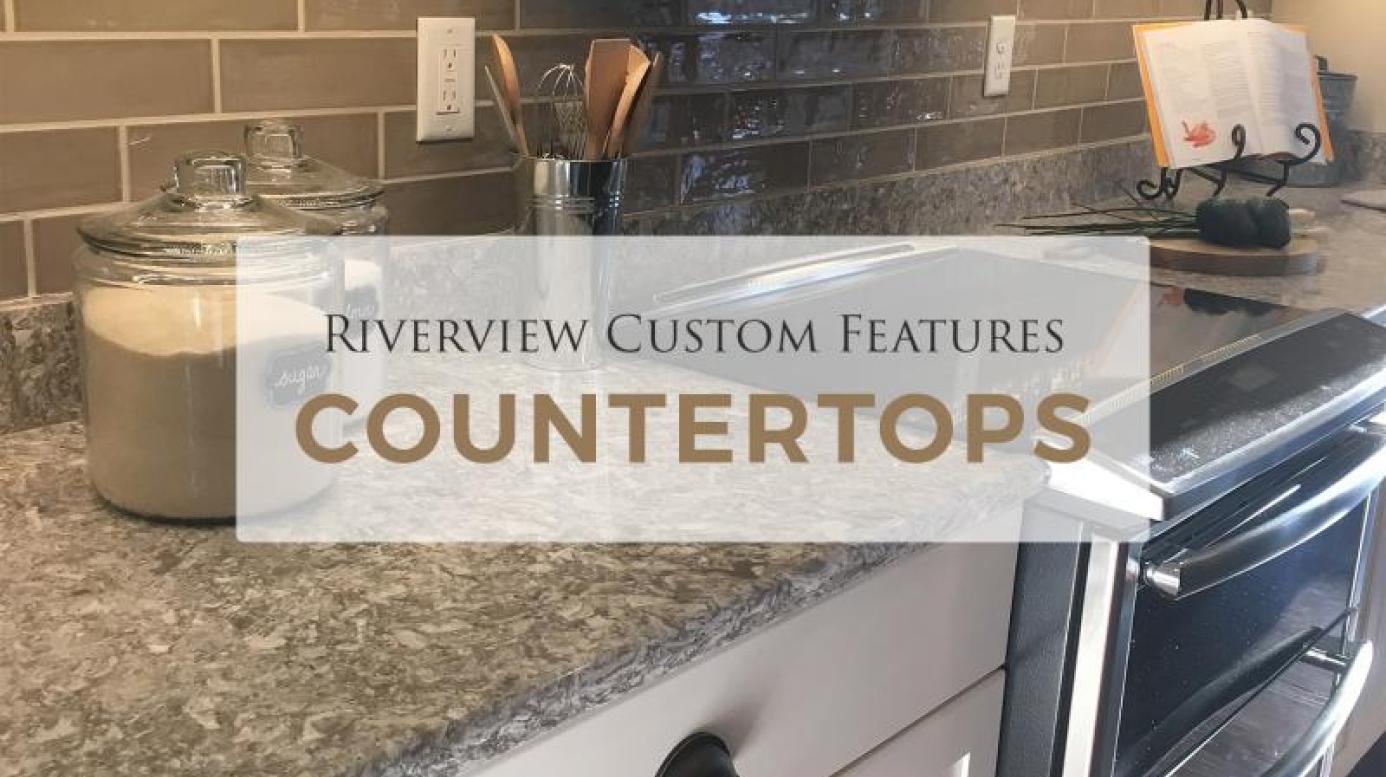 In Weldenfield & Rowe's custom built community, Riverview at the Preserve, homeowners are involved throughout the process of creating their new home. We will work with you to make sure your home is what you've always dreamed of. We're here to give you great advice and take you through your options.
Choosing countertops for your kitchen and bathrooms is just as exciting as it looks on TV. They really set the tone for those rooms in your home. Your countertops don't have to be boring, they can be whatever you want them to be.
Natural Granite
As a natural product, granite provides a truly unique surface. Each beautiful, giant slab is unique, and every slab has personality! Fall in love with the dramatic striations of a handsome piece of granite, and then see it in your kitchen every day.
It's also quite durable, especially compared to other stone countertops. It's also resistant to damage from heat – so you don't have to worry about setting down that hot pan on the counter (or a curling iron, if you're in the bathroom). Every few years, you will need to reseal your granite counters to maintain them. Resealing helps keep them easy to clean and helps resist stains. With a little TLC, granite countertops can last for decades.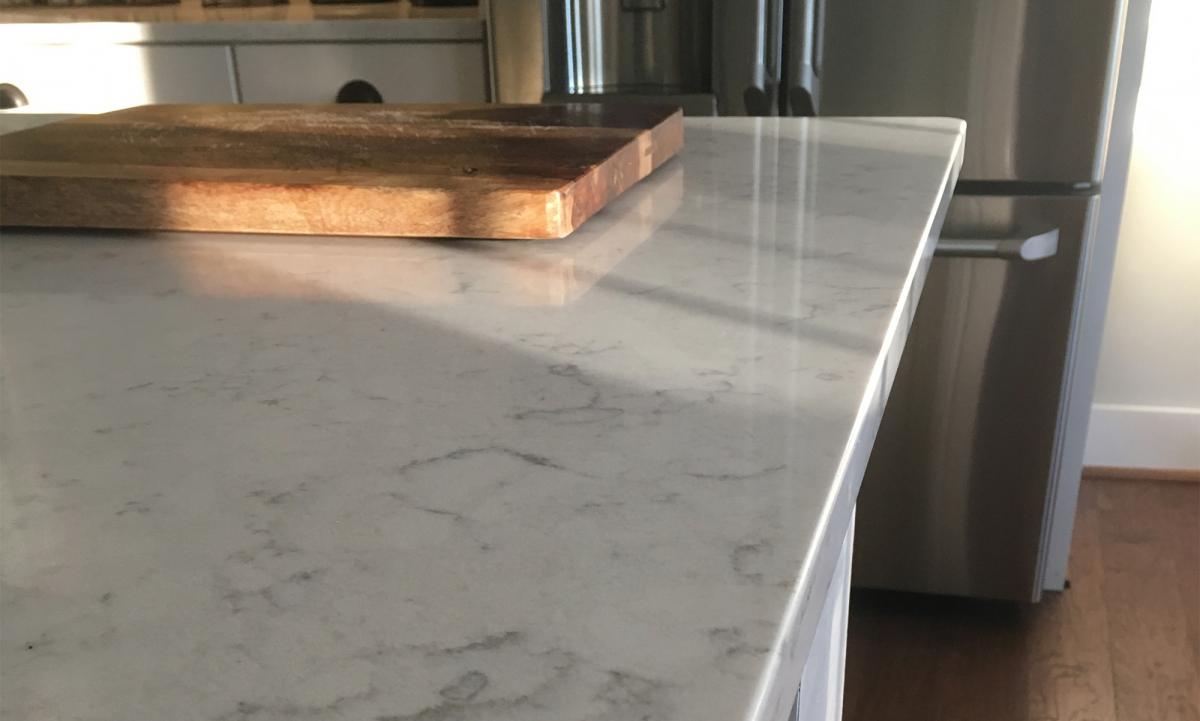 Maintenance-free Quartz
Quartz countertops are maintenance-free surfaces that come in a variety of colors and patterns. Quartz is actually made from one of the hardest materials on earth, so it's harder than granite. Unlike granite counters, which are mined, quartz countertops are manufactured, so they can come in all kinds of amazing colors.
Quartz is also available in a variety of finishes – so you can have a quartz countertop that's a shiny fire-engine red, or a quartz countertop that looks like matte limestone. Popular styles are multi-color slabs with random patterning, swirls, and flecks of shine and color that mimic natural products.
Because of how they are made, quartz countertops are non-porous, so it's easier to prevent the spread of bacteria. A clean kitchen starts with your countertops! Plus, quartz doesn't require routine resealing like granite does, so it's low-hassle.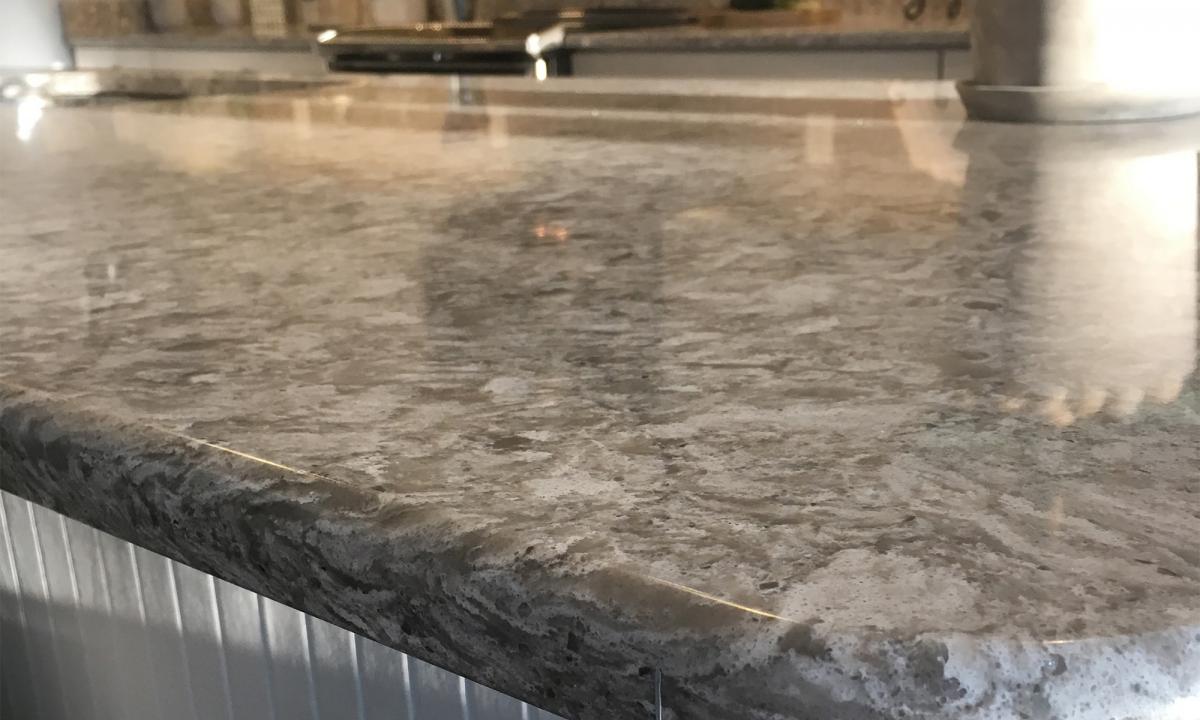 Countertop Edge Cuts
Sometimes, the finishing touches are the most important. After all, you'll be bumping into the edges of your countertops every day! Riverview homeowners can choose edge cuts for their countertops to compliment any decorating style. There are a surprising number of options: eased edge, bullnose, and beveled. Beveled edges have a modern effect, and the rounded look of the bullnose edge brings softness into a room.
What could be more exciting than moving into a perfect new house, made just for you? Your home, your choices. Weldenfield & Rowe brings meticulous attention to detail and thoughtful options like these to all our communities.