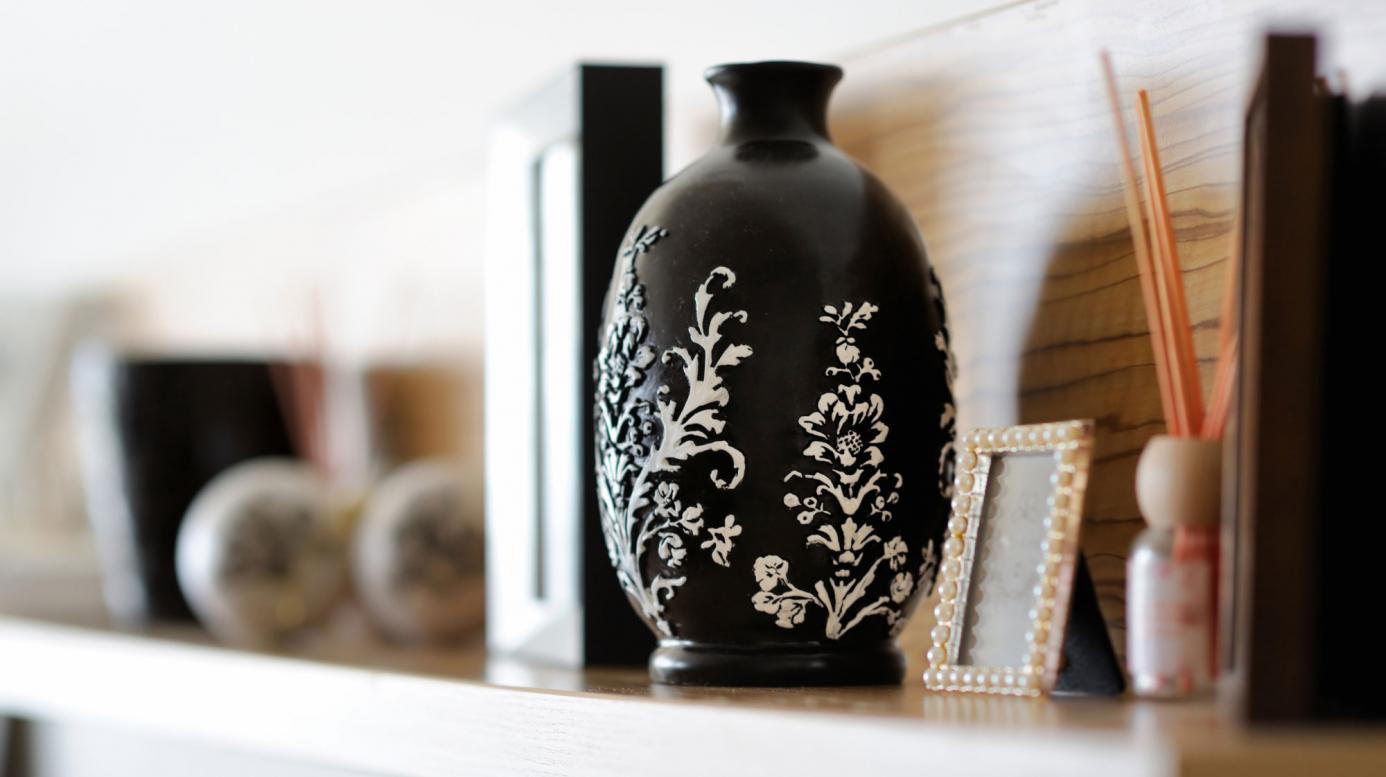 Built-In Organization and Why You Need It
Most people lead cluttered lives these days. Homes have so much stuff that there seems to be no way to keep it all organized neatly. Seasonal clothes, holiday decorations, office supplies, craft materials, electronic gadgets… it's simply too much.
If the clutter in your home is beginning to annoy or frustrate you, there are some things you can do to improve the situation. Every room in your home can have more shelving put in if you're creative about how you do it. More closets also allow for greater organization and neater storage, so let's talk about ways to use shelves and closets in your home.
Shelves, Shelves Everywhere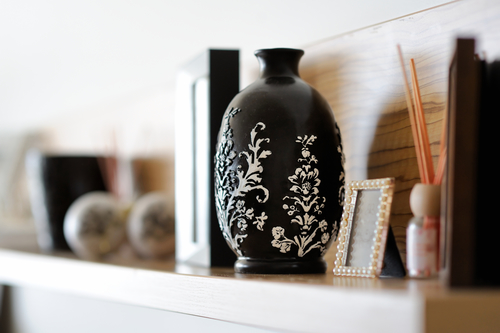 Built-in shelves can be installed with a minimum amount of fuss and muss, making them an ideal solution for cluttered rooms. Here are ten ideas you can use to maximize the organization potential of shelves in every room:
Expand your display choices. While books are the most common items stored on shelves, they're by no means the only things that can live there. Mix it up by displaying Globes, knick-knacks, heirlooms, or anything else on your shelves.
Consider glass doors. If there are unique or fragile items you don't want to be accessed, adding glass doors can prevent small children or animals from disturbing them. As a bonus, your items will look classier at the same time.
Customize. Built-in shelves can be customized to suit any need or taste. Some homeowners have lighting built into the shelves to display their cherished items even better.
Art displays. White-washed shelves and backdrops make for perfect places to display art in your home.
Remember symmetry. Human brains recognize symmetrical shapes as attractive, so consider how you can install shelves in your home to maximize this effect.
Stepped shelves. Remember customization? Your shelves don't have to be the traditional shape. At least one homeowner installed shelves that climbed the wall like a staircase for unique-looking storage.
Create a book nook. While books don't have to be the only things on shelves, they're a perfect item to store there. If you're a book lover, consider creating a book nook with your shelves.
The perfect fit. Again, customization is one of the best things about built-in shelves. Your shelves can be perfectly sized to fit around anything in your home, such as your tv.
Make a statement. While white-washed shelves are perfect for displaying art, shelves can also be used to make a statement. Consider painting shelves a bold color, such as navy blue, to wow visitors to your home.
Need more? Build more. The ceiling is the limit with built-in shelves. You can cover every wall in your home with shelving if needed or desired.
Reach-In Closets: Grab and Go Storage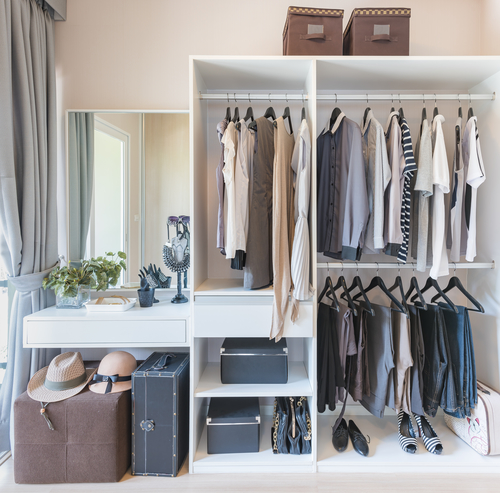 Another excellent way to provide some extra storage—perhaps for items you don't want to display on shelves—is to build reach-in closets. While homes usually have these in hallways or children's bedrooms, they can be constructed in other areas too. Here are ten ideas for reach-in closets in your home:
Make it unique. If you're going to have a closet installed, make it your own. Choose colors, materials, and designs that give it an eclectic look that's truly you.
Get rustic. A barn door that slides along a top rack can create a unique closet in an area that doesn't allow for a traditional door.
Style it to your needs. Remember to merge your style with your needs. Create a space you enjoy looking at that also gives you the storage options you need.
Masculine closets. Earth tones, simple color schemes, and rustic materials can make a closet feel incredibly masculine, and smaller areas for storage help you stay neat.
Variety in the foyer. The foyer closet is the hardest working closet in your home, used by everyone in the family as well as guests. Install a variety of spaces and rods in this closet to fulfill all needs.
Shoes to the ceiling. We can't have enough shoes. Install a series of shoe shelves in a closet that reaches from floor to ceiling or side-to-side (or both).
Curtains for doors. Instead of folding doors that pinch fingers, curtains can make light, unique closet doors.
Wire shelves. Wire shelving is easily installed, modified, and removed from closets. This makes it perfect for using in closets that belong to teenagers.
Let there be light. When setting up or modifying a closet, consider installing lights. You can use whatever style you like, but recessed lights above the door inside the closet look marvelous.
Modernizing a closet. If you prefer a modern feel, consider installing pocket glass doors on your closets. These doors not only take up less space than other types of doors, but they also look pretty sleek.
Whatever your organizational needs, our WeldenField & Rowe Custom Homes design experts are happy to help with the addition of shelves and reach-in closets. Click here for a home renovation consultation so your home can always be neat and organized.